10% Benzoyl Peroxide Acne Treatment Gel
Benzoyl Peroxide treatment helps to fight P. acnes bacteria and reduces excess oil to keep skin blemish free.
Size: 2 oz.
Price: $18.00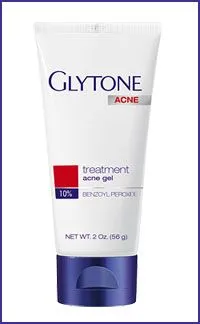 Acne Treatment Kit
The Acne Treatment Kit contains three products designed to work effectively together to help maintain healthy skin in individuals with acne-prone skin. Daily use of the products on the face, chest or back will safely and gently help reduce acne blemishes and control breakouts.

Price: $52.00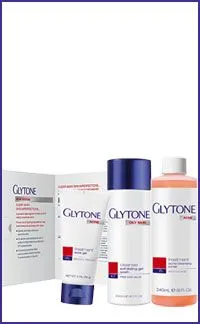 Acne Cleansing Toner
Acne Cleansing Toner penetrates pores to control and help keep skin clear of acne blemishes, acne pimples, blackheads and whiteheads.
Size: 8 oz.
Price: $16.00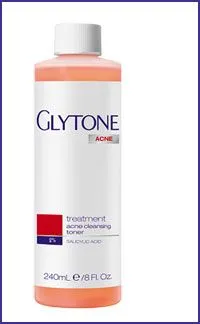 Back Acne Spray
Back Acne Spray is a salicylic treatment that is packaged in an innovative pump that allows for convenient upside down spraying.
Size: 8 oz.
Price: $28.00
Body Lotion
Body Lotion is specially formulated to utilize distinctive emollients and Glycolic Acid to effectively rid your skin of the dead cells which result from rough, dry and sun damaged skin leaving a soft, smooth feel.
Size: 8.4 oz.
Price: $34.00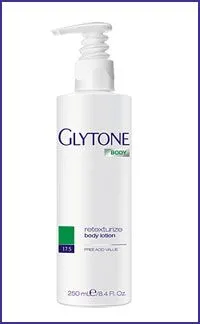 Deep Cleansing Masque
Deep Cleansing Masque is a soothing masque combining Glycolic Acid with natural clays to purge clogged pores and absorb excess oils while softening and smoothing your skin.
Size: 9 oz.
Price: $34.00
Exfoliating Body Wash
Exfoliating Body Wash is specially designed to cleanse and soften the whole body while providing the exfoliating and revitalizing qualities of Glycolic Acid.
Size: 6.7 oz.
Price: $24.00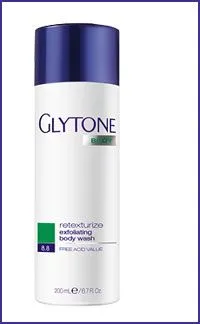 Exfoliating Gel Wash
Exfoliating Gel Wash utilizes the unique qualities of glycolic acid and a blend of conditioners, moisturizers and surfactants to gently and thoroughly clean and hydrate oily skin.
Size: 6.7 oz.
Price: $24.00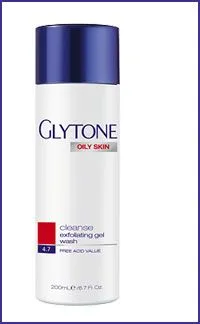 K.P. (Keratosis Pilaris) Kit
The KP Kit contains Exfoliating Body Wash to help remove the dry bumps of keratosis pilaris and Body Lotion to help exfoliate dead skin cells and hydrate the skin to provide smooth, even skin tone.
Price: $56.00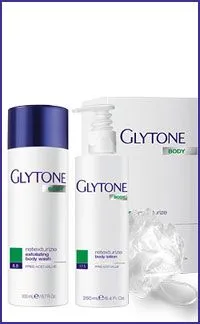 Ultra Heel and Elbow Cream
Ultra Heel and Elbow Cream has high concentrations of Glycolic Acid that acts quickly to exfoliate dry, coarse and dead skin on heels and elbows.
Size: 1.7 oz.
Price: $46.00